A Publication by Kunzman Associates, Inc.
Headlines

Now connected with Skype conference calling!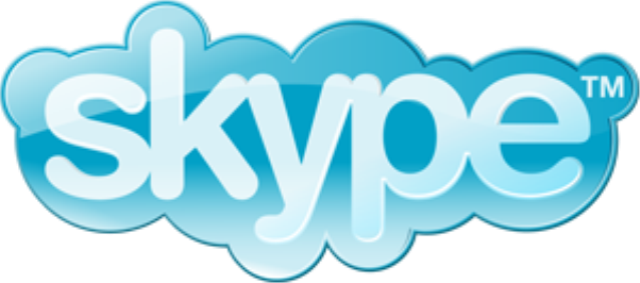 CONTACT us for more information.
Traffic Roundabouts: Coming To An Intersection Near You?
The Wall Street Journal
If waiting at red lights gets you agitated you may be happy to hear that safety experts are on your side, sort of. Many of them are promoting traffic roundabouts as alternatives to intersections with traffic lights. To some drivers, the best thing about roundabouts...More

He puts parking in its place
The Los Angeles Times, California
Donald Shoup has a quick comeback when people introduce him, as they often do, as the "parking rock star." Parking rock star' is an oxymoron, like 'rap music,'" the UCLA urban planning professor quips, his green eyes twinkling. "Maybe I should change my...More

Getting the Green Light
PR Newswire
We have all "willed" a red light to turn green, right? Well, I know I have. But, it doesn't always go my way. While you may not have this ability, what if I told you that your car might be able to make this happen? Pie in the sky talk? I'll suggest otherwise. A...More

Five teams vie for Highway 91 toll project
The Press-Enterprise, Riverside and San Bernardino Counties
Five teams of construction and design firms have expressed interest in building toll lanes along Highway 91 through Corona, according to Riverside County Transportation Commission officials. The groups, all joint ventures of major construction and...More

Bridge over freeway to Disney resort breaks ground today
The Register, Orange County
Ground will be broken this afternoon on a long-awaited road extension over I-5 freeway leading to Angel Stadium and Disneyland Resort. The $66-million project will build a bridge along Gene Autry Way over I-5 freeway, connecting to city's Platinum Triangle to the...More

Planning Highway 76 route is a battle of north vs. south
The North County Times, San Diego County
The proposed realignment of Highway 76 just west of Interstate 15 has sparked a division between community groups in Bonsall and Fallbrook, which are at odds over whether to build a new road or widen the existing stretch. In September, the California...More

Kunzman Associates, Inc. has completed Church projects throughout Southern California:
| | |
| --- | --- |
| ■ First Korean Baptist Church | ■ Mountain Avenue Baptist Church |
| ■ Friendship Baptist Church Expansion | ■ Messiah Lutheran Church Expansion |
| ■ Valley Community Chapel | ■ Calvary Chapel – Pacific Hills |
| ■ Seventh Day Adventist Church | ■ Calvary Church Conference Center |
| ■ Assembly Hall of Jehovah's Witness | ■ Inland Lighthouse Church |
| ■ Ocean Hills Community Church | ■ Berean Fellowship Baptist Church |
| ■ Saddleback Community Church | ■ Paduma Monastery |
| ■ Rock Church | ■ Congregation Emanu El |
| ■ Water of Life Community Church Expansion | ■ Evergreen Baptist Church of Los Angeles |
---
Kunzman Associates, Inc. is a Traffic Engineering and Transportation Planning consulting firm providing professional expertise to both the public and private sectors. Since its founding in 1976, the firm's goal has been to provide the best traffic and transportation engineering services available through highly qualified personnel.

With over 30 years of experience, Kunzman Associates, Inc. is the second oldest Traffic Engineering and Transportation Planning firm headquartered in Southern California with over 10 personnel. The Kunzman Associates, Inc. scale of operation and principal involvement in every project enables the firm to easily step in and become a part of any client's operation and/or consultant team.



William Kunzman, P.E.
Principal
---
Volume 31
---

TrafficNews is a periodic newsletter informing you of major transportation items of interest in the Southern California area.


---
Recent Projects
High Desert Traffic Impact Analysis for the proposed expansion of a material recovery facility which will increase its capacity from 400 tons of waste per day to 1,500 tons per day. A Level of Service analysis was conducted for existing, Opening Year, and Year 2035 traffic conditions. Impacts were evaluated in the context of the California Environmental Quality Act and the San Bernardino County Congestion Management Plan.
Parking study for an Orange County shopping center proposing to change the land use of several tenants. The report evaluated whether shared parking would be adequate to meet the needs of the center.
Focused Traffic Impact Analysis for a large specific plan in the Inland Empire. The project includes the development of 5,931 dwelling units and nearly 2,000,000 square feet of commercial and industrial use by 2035. The report included a Level of Service analysis for existing, Year 2035, and Post 2035 traffic scenarios.
San Bernardino County Focused Traffic Analysis for a truck/trailer dispatch, sales, and rental facility. A Level of Service analysis was conducted at the study area intersections to determine if the thresholds of significance are exceeded with the addition of project traffic.
We Offer the Following Services:
Traffic Impact Analyses
Transportation Planning
Traffic Operations
Parking Analyses
Nexus/Fair Share Cost Studies
General Plan Circulation Elements
Traffic Signal Warrant Analyses
Trip Generation Comparisons
Intersection Capacity Analyses
Noise and Vibration Services
Click here
to view our brochure!

DBE
MBE
SBE
RBE